Home >
Tully River Rafting - Tale
Click on Map Icons to View More Info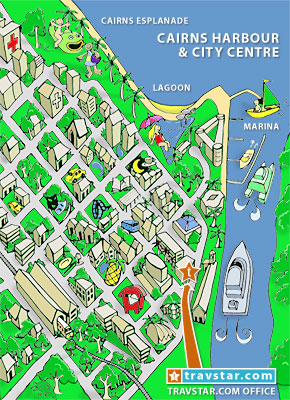 Top 10 Articles
4WD Safaris
Activities for Rainy Days
Amateurs Garden Party
Aqua Aerobics
Atherton Tablelands
Barron Falls
Barron River
Be Cass-o-wary!
Beach Volleyball
Bedarra Island
Cairns Region Guide
Click Images to view gallery for this subject
Tully River Rafting - Tale
Travellers Tale!
Submitted By: Miriam Taylor
Updated: 11-Jan-2018
Waking up at the crack of dawn on holiday, to the thought of a two-hour drive is not a pleasant concept. I highly recommend staying overnight at Mission Beach the night before so that you can at least wake up at a reasonable hour!
However, I was pleasantly surprised by the drive to Tully from Mission Beach. It's very peaceful so early in the morning.
By the time we arrived at the Raging Thunder café, we were ready for a hot drink. The team there were expecting us. Their loud and merry voices certainly woke us up as well as the smell of bacon butties from the kitchen..
At last we were on our way to the Tully River. Mike gave us an interesting insight into the "dos and don'ts" of rafting, e.g. if you fall out of the raft, don't get stuck under a rapid. This, even to a confident water baby, sounded very scary. The Japanese girl behind us also seemed rather daunted. Luckily her Japanese briefing was next!
After the forty-minute journey to the river, up hill and over dales, we clambered out of the coach and were promptly given our "safety gear", compromising a life jacket and helmet. With helmets and jackets on, we were no longer tourists, but rafters, ready for the day ahead. I was oblivious to the temperature of the water at this stage.. If only I had known! (Be warned, if you decide to raft in winter, even in the tropical north, wear suitable clothes, and ask for a wetsuit, even if it costs $12!).
Before I knew it, we had been divided into teams of six, and our helmets had been checked for a secure fit and we were in the raft, paddle in hand! Vince, our chief guide, explained the basics of rafting. This equated to following his direction and all times and not falling out unless instructed to do so! At this point, I was more nervous than ever..
And off we went..double time – all until the first rapid – "The Alarm Clock" It looked murderous. We were told that navigating the water was tricky and that if we weren't awake now, we certainly would be by the other side. True enough, this was the case. The six team members, plus Vince were all soaked from head to toe, with 19-degree water. This is VERY cold! From then on in, I froze. Reminder no. 2 – hire a wetsuit in winter, even if you are British!
And on it went, rapid after rapid. At almost every one, we were told our tactic – either to sit where we were and hold on, or to do a feast of acrobatic skills, venturing from one side of the raft to the other, where we were all sitting on top of one another.
After roughly 8 rapids and a few hours worth of spills and thrills, we had rafted all the way to the barbeque point! Being as hungry as I was, I could smell the hot burgers and sausages from a long way up the river! The food was welcomed by all. There was a feast of salads, barbeque food and fruit, as well as hot and cold drinks.
The second half of the day was slightly, only slightly, less nerve wracking - firstly because I trusted Vince, our guide a little more, and secondly because the water was calmer and we had successfully ridden all the dangerous rapids this morning. There was time for a chat with the other team members and with Vince as well as photo opportunities and also a swim, as well as much more fun in waterfalls, watching the other rafts, and yet more rapids!
All had a memorable day. I was exceptionally tired by the end of the day and was looking forward to sitting down in the car, where I wasn't going to be hurled left, right and centre, up as well as down! I certainly slept that night! I'd recommend the tour to anyone with a bit of courage and a sense of adventure!

Edit This Page
Edit Page Content
Post Comment