Click on Map Icons to View More Info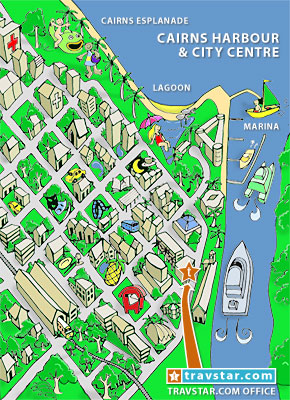 Top 10 Articles
2 Fish Seafood Restaurant
2013 IRONMAN & 70.3
4WD Safaris
Bally Hooley Train
Be Cass-o-wary!
Beaches Cafe
Busy Bees Babysitting
Cairns City
Cassowary Coast Overview
Christmas Celebrations
Port Douglas Region Guide
Click Images to view gallery for this subject
2013 IRONMAN & 70.3
Updated: 21-Jan-2013
IRONMAN CAIRNS & IRONMAN 70.3 CAIRNS: Sunday 9th June 2013


IRONMAN Cairns is a gruelling iron-distance triathlon that features a 3.8km swim, a 180km bike leg that travels one of the most scenic coastal roads in Australia towards Port Douglas and a 42.2km run that included the Cairns Esplanade before finishing in the heart of Cairns.

IRONMAN 70.3 Cairns will take place concurrently to the full iron-distance Cairns Airport IRONMAN Cairns. Half the distance, half the pain on the same great course as Cairns Airport IRONMAN Cairns! IRONMAN 70.3 Cairns


Set in one of the world's most iconic tropical locations, the 2013 Cairns Airport Adventure Festival will take place on 9th June 2013 and will feature a course memorable for the 1.9km swim, 90km cycle and a 21.1km run.

Event organizers for Cairns Airport Adventure Festival are USM EVENTS.
Please check www.usmevents.com.au for more information on this event.


In 2012 the swim started at the Esplanade Lagoon area in inner city waters off Sailfish Quay, in downtown Cairns. It was be a deep water start off a purpose built pontoon.
The Cairns Airport Adventure Festival attracted 540 participants in 2012.
Transition areas for swim to bike (T1) were located in the Lagoon Car park and second transition, cycle to run (T2) at the Marlin Coast Recreational Centre just off the Captain Cook Highway and easily accessible for spectators to drive and park.
The bike leg for started in the Lagoon Car Park and journeyed north out of town following the route made famous in 2011 along the Captain Cook Highway that travels up one of the most scenic coastal roads in Australia up to Port Douglas.
The first part of the 42.2km run brought competitors back from Smithfield via Yorkeys Knob then onto the Captain Cook Highway into Cairns where they completed two 8km laps of the Esplanade and Marina boardwalk before they finally reached the red carpeted finish line adjacent to the Cairns Lagoon.
In 2012 the course was excellent for spectators who became involved in the action and excitement of race day and were up close as the athletes exited the swim and headed into T1. Spectators then watched as the competitors cycled along the esplande. They then were able to drive out to the next transition approximately 25km at Smithfield to again watch them at T2 and then make their way back into town for the all important finish.
Alternatively Quicksilver Boat transfers were offered between Cairns and Port Douglas to 'Chase the Race' for the full Iron Man. These transfers will also assist in transporting locals affected by the road closures.
For course maps and further event information visit the event website.
Edit This Page
Edit Page Content
Post Comment