Tour Specials!





SAILAWAY to Low Isles PERFECT FOR ALL AGES!
Free Sunset Sail
*Morning Tea with pastries
*Alfresco gourmet lunch
*Afternoon Tea with fruit platters & cakes
*Glass Bottom Boat tour
*Return hotel transfers


* Free Sunset Sail/adult on Sailaway Sunset sail on an evening of your choice
Travel between now and 31/March/2017





Barron River Rafting 2 hours of rafting Grade 3 rapids in the Barron Gorge National Park. All tuition provided.
MAD MONKEY SPECIAL
*Includes Port Douglas hotel transfers
*Pick-up 1.15pm
*Return 6.30pm


*Includes National Park Fees
Travel between now and 31/March/2017





Silversonic Explore 3 outer edge reef locations at Agincourt Ribbon Reef in superb style and comfort. Enjoy over 5 hours exploring the delights of this underwater world.
REEF ADVENTURE!
* Swim with Whales (if encountered)
* Ultra modern Catamaran
* Fastest vessel to the reef
* Super smooth
* 3 of the best reef locations
* 5 hours of actual reef time
* Permit to swim with whales

Silversonic has one of very few permits allowing you to swim with Minke Whales if they are encountered.
Travel between now and 31/March/2017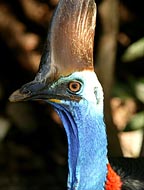 Daintree Discovery Tours Be a part of a small group involving adventure with no crowds. Daintree river cruise followed by a "safari" out to the beautiful Cassowary falls.
MORNING TOUR
- Cassowary Falls for a swim
- Daintree Croc Cruise
- Devonshire Morning Tea


FAMILY SPECIAL RATE


Travel between now and 31/March/2017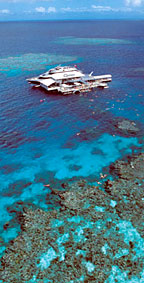 Quicksilver Outer Reef combines an unforgettable Outer Reef cruise to Agincourt Ribbon Reef including a thrilling 10 minute Scenic Reef Flight
REEF FROM THE AIR!
- 10 MINUTE HELI FLIGHT
- SEMI SUB
- UNDERWATER OBSERVATORY
- SNORKELLING
- LUNCH

GREAT FUN!


Travel between now and 31/March/2017
We found 3 tours in the category
Viewing 1 to 3 of 3 tours
Page 1
Flames of the Forest

Rainforest Dining Experience
6 course menu | Perfect for special occassions
Saturday nights only | Candle lit Rainforest
Popularity

Service

Value

Overall

Based on 4 ratings
Immerse yourself in a unique culinary experience, surrounded on all sides by the rainforest, the spectacle of the setting will take your breath away, as
you dine on a three course innovative tropical menu and premium wines...
more info
Flames of The Forest - Cultural Experience

Candlelit drama in enchanted forest
Tue & Thur nights | 7 dish banquet
Aboriginal Cultural Performance
Popularity

Service

Value

Overall

Based on 12 ratings
Flames of the Forest Aboriginal Cultural Experience:
Tuesday and Thursday nights feature two local Aboriginal brothers sharing their remarkable culture with you during the evening. Feel the wonder of this legendary place, and explore the mysteries of time and culture in the spell binding candle lit drama that is the enchanted forest. The performance features a cultural background, story telling, didgeridoo playing and song....
more info
The Colours of North Queensland

The Colours of North Queensland
Rainforest & Waterfall Views
Undara Volcanic National Park
Colours of North Queensland : Fly the colour spectrum of North Queensland and experience the many landscapes the region has to offer. Departs from Cairns. Highlights include: Johnston River Gorge, Undara Volcanic National Park, Blencoe Falls, Wallamin Falls, Hinchinbrook Island, Great Barrier Reef and Cairns.
...
more info
Viewing 1 to 3 of 3 tours
Page 1
Breakfast with the Birds

Breakfast with the Birds is a must do experience when staying in Port Douglas. It makes for a fabulous half day out where you can interact with the animals up close, and enjoy a leisurable wander around this lovely little park. The original Breakfast with the Birds has been a visitor must-do for over two decades. Start your morning with a delicious tropical buffet breakfast featuring a selection hot and cold foods including freshly cooked bacon, sausages, hashbrowns and eggs plus a variety of fresh juices, ice-water and tea & coffee. Lighter options include fresh tropical and exotic fruit platters, cereals and freshly baked breads and pastries. Breakfast takes place within the Wetlands Habitat where guests can encounter and make friends with the birdlife as they wander freely amongst the tables.
Following breakfast you are welcome to explore the variety of habitats. These immersion exhibits allow you to see all the wildlife in as close to their natural surroundings as possible. The elevated walkways are fantastic for viewing the birdlife up close, with something new around every corner. You can walk with all the kangaroos and wallabies and hand feed them, even the emu's are in on the action freely walking around with the park. Wildlife presentations take place throughout the day, and you can hold a koala and have your photo taken. The Wildlife Habitat Breakfast with the Birds is available from 8.00am – 10.30am every day.
Find out more:
Breakfast with the Birds - Wildlife Habitat
Lunch with the Lorikeets

Similar to Breakfast with the Birds, Lunch with the Lorikeets is available at Wildlife Habitat from 12:00pm - 2:00pm everyday. The lunch includes a tasty selection of homemade soups with freshly baked breads, BBQ steak, sausages & pasta, smokey BBQ chicken, an assortment of delicious fresh salads, tropical fruits, and local herbal teas and coffee.
Admission to Lunch with the Lorikeets includes free guided tours of the three immersion environments - Grasslands, Wetlands and Rainforest. The Grasslands Habitat is home to Queensland's largest range of kangaroos and wallabies, with the largest captive population of Northern Nailtail Wallabies in Australia. If you want to feed a kangaroo from the palm of your hand, this is your chance. Kangaroo food is available for purchase at Wildlife Cafe and reception.
Find out more:
Lunch with the Lorikeets - Wildlife Habitat
Flames of the Forest

Flames of the Forest is a dining experience like no other. As you walk down a rainforest trail lined with flame lit torches, you will instantly feel as though you are walking into some mystical land. The trees lit up are incredible, emitting a magical prescence over this unique setting. There are two evenings you can choose from whether you are looking for romance and intimacy or an evening of cultural entertainment. Saturday night features a six course tropical tasting menu and quality Australian wines. Perfect for honeymooners, small wedding receptions and those seeking a unique dining experience. Dining is set in a spectacular rainforest clearing accompanied by a solo acoustic guitarist.
Tuesday and Thursday evenings involve Aboriginal performance, culture, story telling and song with a seven dish plattered banquet dinner served under a magnificent black silk lined marquee, highlighted by crystal chandeliers. Tables are shared in groups of ten so you can enjoy the company of other intrepid travellers. No matter which option you choose, the evening will certainly be a magical and memorable way to visit the world's oldest rainforest.
Find out more:
Flames of the Forest - Romance & Intimacy
Flames of the Forest - An Ancient Culture
Whats Hot!
Travel Tools
Whats Hot!