Accommodation Specials!





Ultimate Island & Port Douglas Enjoy 6 nights of absolute luxury. With warm tropical skies, beautiful coral gardens, luxurious accommodation you will never want to leave...This package combines a 3 night stay at Green Island Resort followed by 3 nights at the Sheraton Mirage, Port Douglas.
6 NIGHT PACKAGE:
- 3 NTS GREEN ISLAND RESORT
- OUTER BARRIER REEF DAY
- 3 NTS SHERATON MIRAGE
- FULL BREAKFAST DAILY


UNBEATABLE!
SAVE $2118!

Stay between now and 31/October/2014





Reef Club is a perfect location to relax and enjoy your holiday. Mediterranean style semi self-contained great value apartments close to the beach.
STAY 7 PAY 5
One bedroom Apts
from $100 / night
Two bedroom Apts
from $129 / night


SAVE UP TO $430
UNBEATABLE!

Stay between now and 31/March/2015





Thala Beach Lodge. 10 minutes South of Port Douglas is an exclusive Eco Resort that sits spectacularly atop a headland and is nestled in the rainforest with breathtaking views over the Coral Sea.
3 NIGHT SPECIAL
-JUNGLE WALK BUNGALOW
-TROPICAL BREAKFAST DAILY
-FREE ONSITE NATURE TOURS
-FREE VALET PARKING
-FREE MOCKTAIL ON ARRIVAL
-FREE WI-FI IN LOBBY

FANTASTIC OFFER
save $79/night

Stay between now and 31/March/2015




PORT GETAWAY PACKAGE is an ideal tropical short break in the heart of Port Douglas. On arrival you'll feel instantly relaxed as you enjoy Port's laid back village lifestyle at your doorstep.
4 NIGHT PACKAGE:
-CLUB TROPICAL RESORT
-SILVERSONIC OUTER REEF DAY
-3 BRILLIANT REEF SITES
-LUXURY VESSEL
-CAPE TRIBULATION
-4WD FULL DAY TOUR
-DAY TO RELAX & EXPLORE



UNBEATABLE!
SAVE $194

Stay between now and 12/October/2014





1 DAY HOT AIR AND QUICKSILVER Rise early to experience a spectacular 30 minute Hot Air Balloon flight over the Atherton Tablelands, followed by a snorkel over beautiful coral gardens at the Outer Barrier Reef.
BALLOON & REEF
*30 min Hot Air Balloon flight
*Semi Submersible Submarine
*All snorkelling gear
*All hotel transfers
*5 Star experience



Transfers included


*Includes levies
Stay between now and 31/March/2015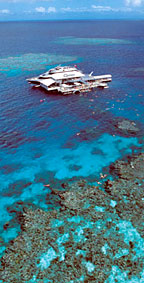 Cairns & Port Douglas Discovery 3 nights colonial style luxury in Cairns city, Cairns most popular Kuranda Train & Skyrail tour, then head North to Port Douglas for 3 nights inc. famous Quicksilver Outer Barrier Reef!!
6 NIGHT PACKAGE:
-PULLMAN CAIRNS INTERNATIONAL
-SHERTON MIRAGE PORT DOUGLAS
-BREAKFAST DAILY
-KURANDA TRAIN & SKYRAIL
-QUICKSILVER OUTER REEF




SAVE $1573


*Based on 2 adults travelling


Stay between now and 31/October/2014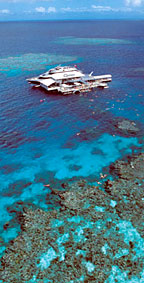 QUICKSILVER MIRAGE ESCAPE 4 days and 3 nights at the Sheraton Mirage Resort Port Douglas including full breakfast daily and a superb Outer Barrier Reef trip on the famous Quicksilver!
-3 NIGHTS SHERATON MIRAGE
-BUFFET BREAKFAST DAILY
-QUICKSILVER OUTER REEF
-SEMI SUBMARINE TOUR
-SNORKELLING GEAR
SAVE $1109

2 Adults & 2 Children 4-14yrs
Stay between now and 31/October/2014





7 WHARF ST is a charming, luxury 4 bedroom Villa featuring the most romantic master bedroom in Port Douglas. Views across the Coral Sea, towards Low Isles, Snapper Island and the Daintree Rainforest Mountains. Only a short stroll to Macrossan St restaurants & boutiques.
STAY 6 PAY 5
180 DEGREE VIEWS!!
PERFECT & PRIVATE!


SAVE $1200
MOST ROMANTIC!

*Based on 6 night stay
*Blackout 25th Dec-4th Jan '15


Stay between 16/October/2014 and 31/March/2015





MERYULA Stunning 6 bedroom holiday house, impressive in size with high ceilings and beautifully decorated in an Indochinese theme.
STAY 6 PAY 5
*6 BEDROOM
*6 BATHROOM
*GAMES ROOM
*GYM, JACUZZI
*TENNIS COURT

SAVE $1500
SLEEPS 12 !

*Based on 6 night stay
*Blackout 25th Dec-4th Jan '15

Stay between 16/October/2014 and 31/March/2015
Port Douglas Tourism News

Tourism News Feed

Flames of the Forest - Flames of The Forest - Cultural Experience News Feed
Friday, August 08, 2008
Multi award winning Flames of the Forest has moved to a new venue in the rainforest.
With a capacity to host 900 for a banquet, it is spectacular, dramatic and yet intimate for smaller groups too.
Renowned on site catering, fully licensed, in house lighting, audio visual for awards dinners and NO NOISE RESTRICTIONS!

INCREDIBLE FIRE EFFECTS
The venue enables us to create amazing fire and special effects to enhance your event.
Australia has no other events venue like this: a genuinely unique location which needs no theming with the exciting possibilities that pyrotechnics, special effects and reveals offer.
Be as creative as you like!
PERMANENT HOECKER PAVILION ON SITE
A permanent 400 sq metre elegant black silk lined Hoecker is on site, decorated with hand made crystal chandeliers and the rainforest setting is spectacularly lit with thousands of budlights, flaming pots and candelabra blazing each night.
A CLEAR ROOF IS ALSO AVAILABLE
Many groups are opting for long banquet tables as an alternative to the classic rounds. Whichever your preference we can provide.

A REASON TO BRING YOUR GROUP TO PORT DOUGLAS!
No group itinerary to Far North Queensland is complete without an event in the rainforest at Flames of the Forest.

Whats Hot!
Travel Tools
Whats Hot!